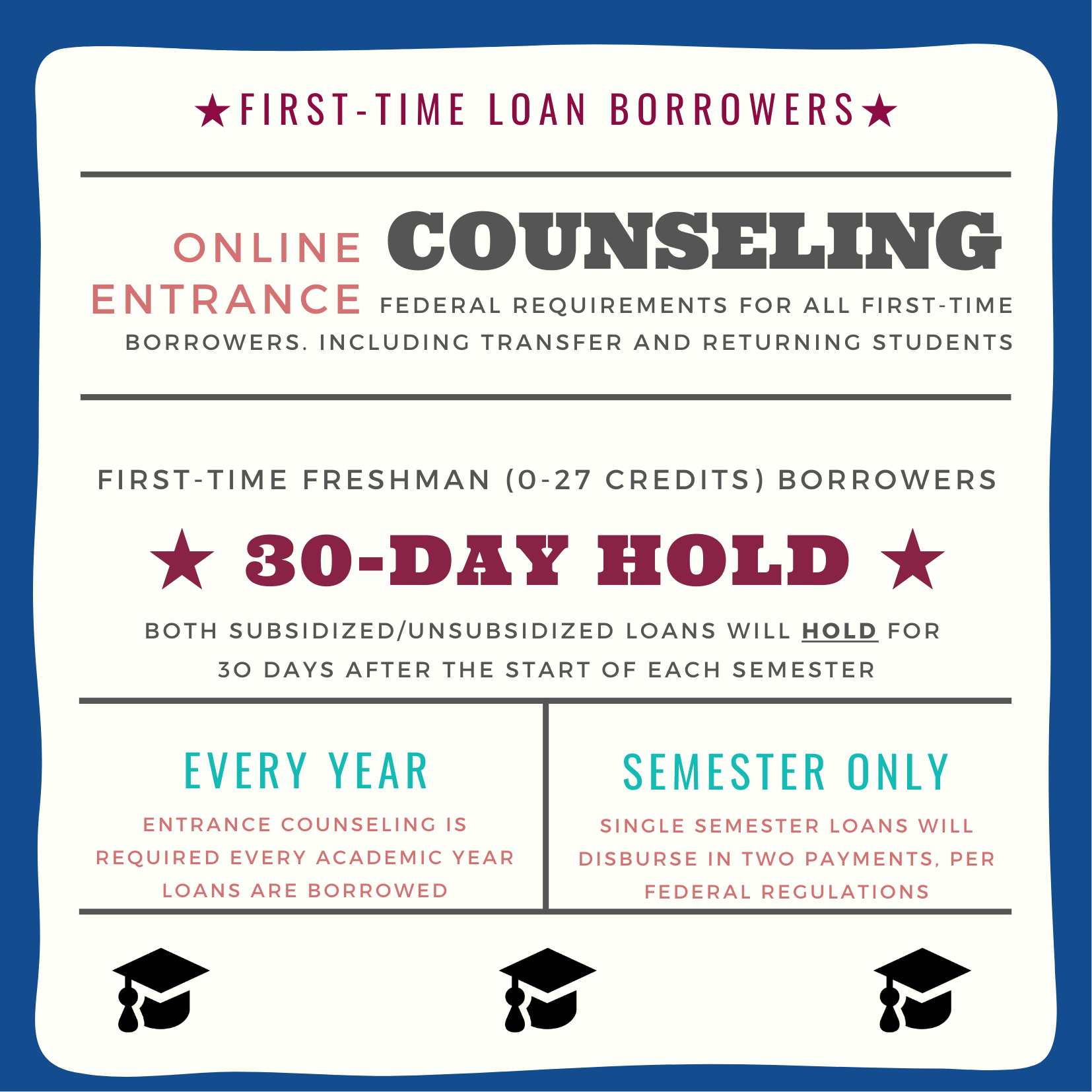 If you are a first-year undergraduate student and a first-time loan borrower, you will have to wait thirty (30) days after the first day of your enrollment period (semester) before we disburse your student loan money.
As a first-time borrower of a Direct Subsidized Loan or Direct Unsubsidized Loan, you must complete Entrance Counseling. 
In addition to Entrance Counseling, student borrowers must complete the Master Promissory Note (MPN), a legal document in which you promise to repay your loan(s) and any accrued interest.
Student borrowers are allocated a six-month grace period before they are required to begin making payments on their student loans. Grace periods begin when a student drops below half-time enrollment or when a student officially/unofficially departs school.