Giving to DACC
---
Your Contribution to Education
Doña Ana Community College plays an important role in Doña Ana county by preparing students for transfer to a university or producing professionals to enter the workforce.

Each year brings forth a set of new graduates and new potential employees. Your support allows DACC to support student success across the full spectrum of programs the college offers and in ways that help students reach their individual goals.

Investing in tomorrow through Giving to DACC helps provide life-changing educational opportunities students might not have otherwise. A gift to DACC, whether in the form of student scholarship support or enhancing academic programs, fosters student success and bridges the gap between the actual cost of higher education and what students can afford. Your gift allows DACC to continue its service as an essential community resource and workforce development partner. Your gift through the NMSU Foundation benefits Doña Ana Community College.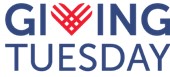 GivingTuesday returns on November 29. This is your opportunity to give to your passion! DACC offers many scholarships supporting students and programs, and on GivingTuesday we ask you to give a one-time gift or set up a payroll deduction. 
DACC External Relations will host a Coffee and Philanthropy Open House from 8:00 a.m. to 5:00 p.m. in the President's Gallery, 2800 Sonoma Ranch Blvd., Main building mezzanine. There you can also view the latest art exhibit featuring Jan Hampton along with a cup of coffee and cookie.
GivingTuesday is a special day of philanthropy across the Nation and the World, where everyone has something to give and every act of generosity counts! This day of giving benefits students across the college through donations to current funds or by creating new possibilities. Our goal at DACC is to graduate all students. Scholarships have proven to do just that. This year on GivingTuesday, we are featuring the Jon Wynne Matching Scholarship. Your funds are matched dollar for dollar and provide tuition, books, and is available to students from all programs. 
Stop by the Coffee and Philanthropy Open House, where I will be available to talk about opportunities to give at DACC, take your donation, or help you navigate the online donation portal. Attached you will find a list of scholarships. 
To give to a fund of your choosing, follow this link https://www.nmsufoundation.org/givenow/giving-university.html.
Choose a One-time donation or a Recurring donation.
Choose your amount.
Choose I want to support and click CH-Dona Ana Branch Community College, then click in the box.
Fund not on list? Tell us which one below. Write the name of the fund from the

 

list attached. 
Fill out the donation form.
Choose the payment method and click on Give securely.
You will then be directed to input payment information depending on your chosen payment method.
If you have a problem donating, call me at 575.528.7059 or email kmartin@dacc.nmsu.edu, and I will help you navigate the giving portal. You may also mail in your donation. Make the check payable to NMSU Foundation, in the memo line, write the fund of your choice. 
Please mail donations to:
Doña Ana Community College
Office of External Relations, DAEM 210
2800 Sonoma Ranch Blvd.
Las Cruces, NM 88011
Make a Gift Online
Here is how to donate safely and securely using a credit or debit card:
Click the "Donate Today!" button below. It will direct you to the NMSU Advancement

 

Give Now

 

website (opens in a new window)
Fill in your donation amount
Select the Fund box. You can donate to the funds listed or
Click on

 

Search for a fund not listed
Type in a

 

Keyword

 

of the fund and a menu will be provided for you to select the correct fund
If the fund name does not appear select

 

Other (write in) and type in your fund preference of the DACC scholarship fund to which you would like your gift applied
To complete the donation fill out the information requested and
Don't forget to hit

 

DONATE!!
Employee Giving
Doña Ana Community College employees click on the

 

"Donate Today!"

 

below to go to the NMSU Advancement "Give Now" website
click on mypayrollgift.nmsu.edu