2023 Distinguished Alumni Award Recipients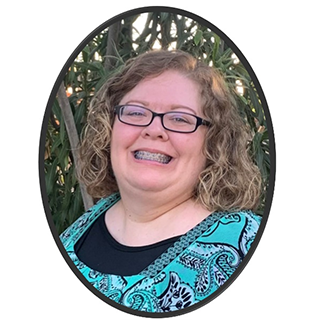 Robyn Banegas
I have lived in New Mexico for over 12 years, but I moved all around the US growing up. I attended Florida State University and received my Bachelor's in Secondary Math Education in 2004, and got a Master's in Christian Education from Asbury Theological Seminary (2010). Recently received an Associate in Computer and Information Technology from Dona Ana Community College in 2020. I taught high school math for 13 years, 9 of which were with Las Cruces Public Schools, but in 2021, I was able to continue working for LCPS and start my new career as a Full Stack Developer.
 My education at DACC, and especially my participation in SkillsUSA, was a big factor in preparing me for this new role. When I first signed up to compete in the computer programming competition with SkillsUSA New Mexico, I was still wondering if this was even the right career choice for me. However, my advisor, Dr. Chappell, encouraged me and the other students that this wasn't so much about winning, but a learning and growing experience. I decided to give it my best and, to my surprise, I won gold at the state level and then silver at Nationals. This incredible experience would not have been possible without my education from DACC, or the SkillsUSA program. Not only did I learn new skills, but I gained the confidence to continue pursuing my new career, and now I am succeeding in my new role and have accomplished far more than I thought possible.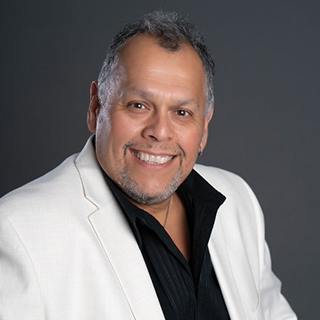 Daniel Gonzales
Daniel "Danny" Gonzales, Director of Diagnostic Imaging at Carlsbad Medical Center in Carlsbad, NM and current ASRT President. Danny has been the Director of Carlsbad Medical Center since 2019. He has been a member of the ASRT since 1987 and has served in several capacities on the New Mexico affiliate side and on the National level.
His history on the professional side of Radiology consists, life member of the New Mexico Society of Radiologic Technologists. He served as a 5 time President of the NMSRT. He is the former member and Chair of the State of New Mexico's Medical Imaging and Radiation Therapy Advisory Council. He has served on several committees and has served as the New Mexico Affiliate representative and Management Chapter Delegate to the American Society of Radiologic Technologists. In June of 2011 Danny was elevated to Fellow of the ASRT.  He served as ASRT Vice Speaker to the House of Delegates from 2004-2006, Treasurer to the ASRT 2018-2019, Vice President to the ASRT 2020-2021, President-Elect from 2021-2022 and is currently the President of the ASRT through June 2023.
Danny earned her Associates of Science in Radiologic Technology from NMSU's Dona Ana Community College in Las Cruces, NM in1985, his bachelor's in business administration from Northwood University in Midland Michigan in 2007, and his Master of Science in Radiological Sciences Administration from Midwestern State University in Wichita Falls, TX in 2010. Danny has been registered technologists for 38 years severing as a Director for 28 of those years.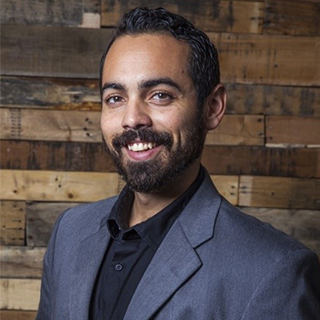 Jonathan Sepp
Jonathon Sepp set his sights on the film and media industry while attending Sierra Middle School in Las Cruces, NM. In 2009 he received the Film Technician Training Program certificate from Doña Ana Community College and graduated from Las Cruces High School that same year. After completing his Bachelor of Creative Media from the Creative Media Institute at New Mexico State University, he went to work primarily as a grip, camera operator, and video editor. Sepp has now been the Film Liaison for Film Las Cruces for over 5 years and has assisted in locating numerous film and multimedia productions to the Las Cruces area: including The Mule (directed by and starring Clint Eastwood), Chupa (directed by Jonas Cuaron and starring Demián Bichir), All The World is Sleeping (starring Melissa Barrera and Jorge Garcia), Death in Texas (starring Ronnie Gene Blevins and Bruce Dern), Wanted Man (starring Dolph Lundgren and Kelsey Grammer), and The Locksmith (starring Ryan Phillippe, Kate Bosworth, and Ving Rhames). Beginning in 2021, he led the City of Las Cruces marketing initiative to attract 828 Studios to Las Cruces. Jonathon was at the forefront of successfully advocating for the "+5% Rural Uplift Zone" being added to the New Mexico Film Production Tax Credit Act and looks forward to the continued growth of his hometown's film and television industry.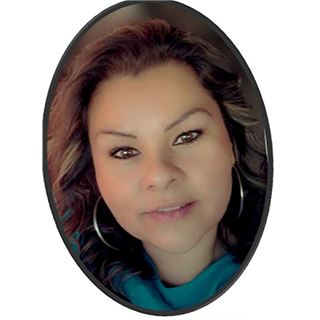 Rosario Barelas
Silvia Terrazas is the owner of Paleteria La Reyna Michoacana. When she came to the U.S. she opened a small business to sell jewelry and paletas (popsicles) and soon realized that the paletas were selling more than other items. She began making paletas from scratch which increased the quality of the product and the profits. Working with the Small Business Development Center at DACC, Terrazas expanded her business to include piñatas, household items and other popular Mexican products that her customers wanted. Her business grew and soon she had 12 employees. A barrier she faced was learning English so she began attending English as a Second Language classes at DACC. Since taking the classes she has been able to negotiate better pricing which has resulted in greater profit for the company. She is planning another expansion which will add eight new employees to help serve her customers.