Small Business Development Center
---
Whether you own or are thinking about starting a business, the   Small Business Development Center (SBDC) at Doña Ana Community College's team of professional advisors provide one-on-one confidential consultations at no cost.  We offer assistance with how to manage a business, develop a business plan, create marketing strategies, and find financial resources.  Additionally, we will provide assistance to prepare the business loan package for a lender.  Seminars and workshops are also available to improve business and management opportunities.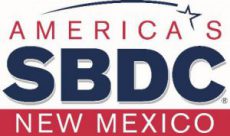 The SBDC at DACC, serving  Doña Ana and  Sierra Counties, is a member of the New Mexico SBDC Network comprised of 19 centers across the state.  It also provides assistance with government contracting through the  Procurement Technical Assistance Centers (PTAC)  Program as well as international trade through the   International Business Accelerator (IBA)  program.
DACC Workforce Center
2345 Nevada Avenue, Ste. 101
Las Cruces, NM 88001-3902
(575) 527-7676
sbdcinfo@nmsu.edu
¡Se Habla Español!